Updated 5/2/09
Our Kitchen Renovation
Archive:
Update: We're in the home stretch!
I haven't updated the blog in a while, but that doesn't mean things haven't been happening. In fact, I spent most of last night unpacking and organizing our now FULLY FUNCTIONAL kitchen! A few odds and ends need to be finished up, but Jeff and I are now able to cook on our sweet stove: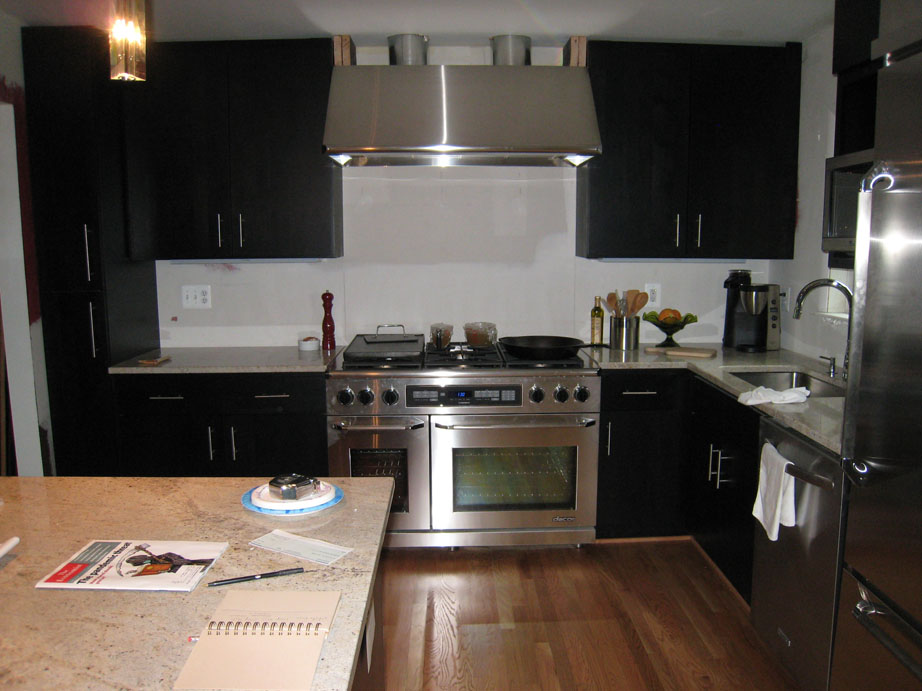 It's a dacor 48 dual fuel range, and it is awesome. The knobs glow blue when it's turned on: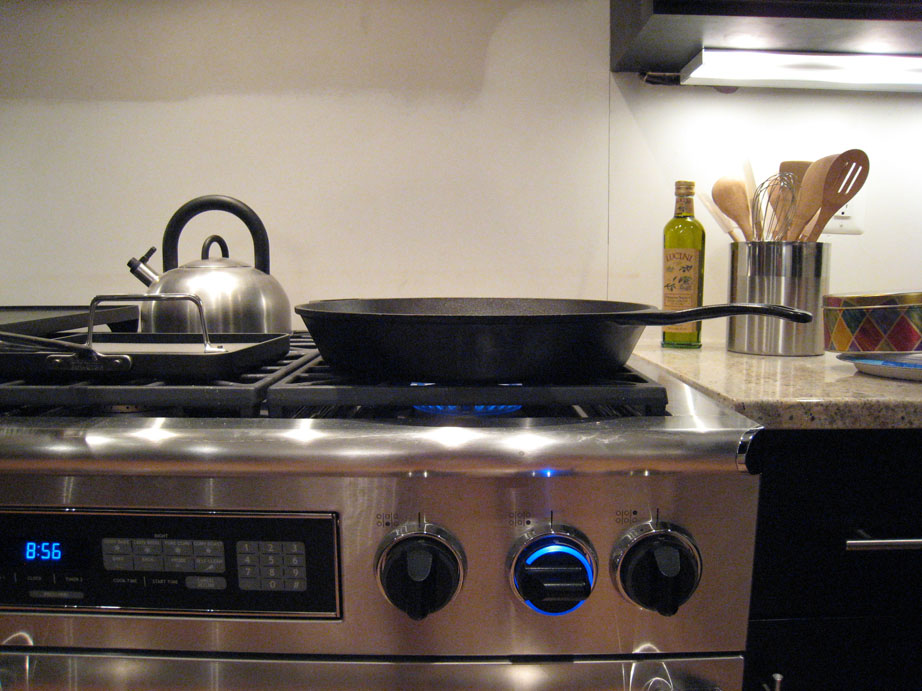 And Jeff is super excited with how the big cast iron looks and fits on the 6 HUGE burners: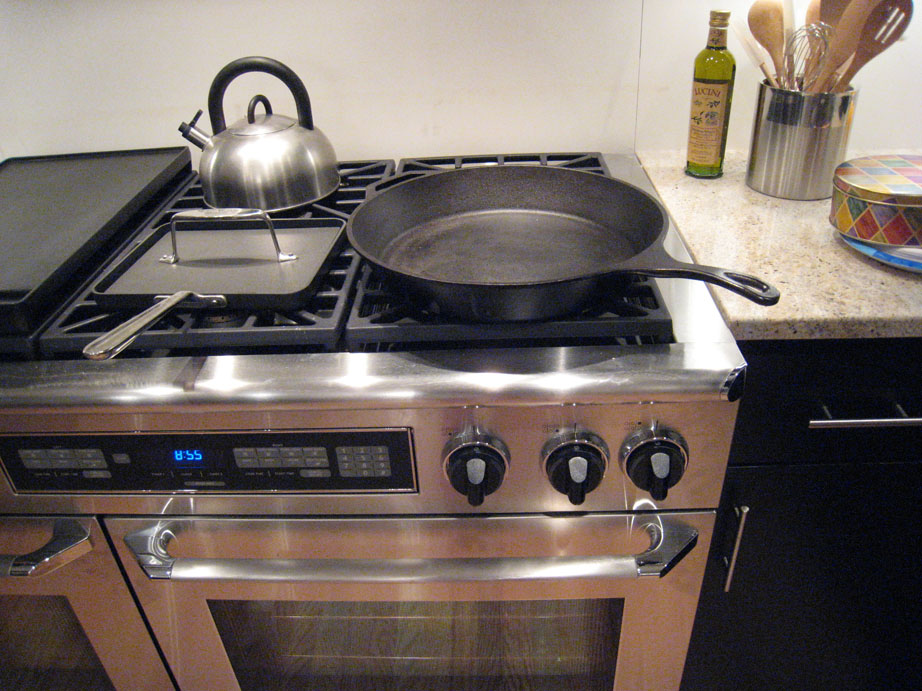 If we can't cook a steak evenly on this bad boy, we're doing something wrong! Above the stove is our super huge hood! We we turn it up to 11 (technically four), it sounds like a jet plane is flying overhead. I think my favorite thing is our extra deep sink. I love how you can have dirty dishes in it, and you can't see them!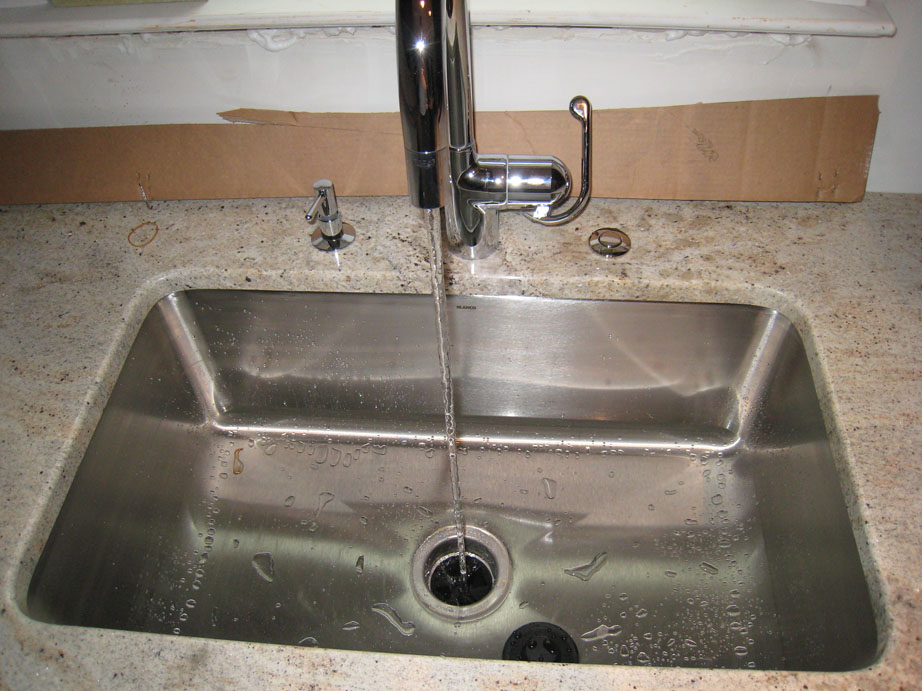 Now, for some panoramic shots: (not really, but you'll get the idea). View of the kitchen from the living room: Note: there are dirty dishes in the sink, but can you see them? NO YOU CANNOT. That's how awesome the sink is.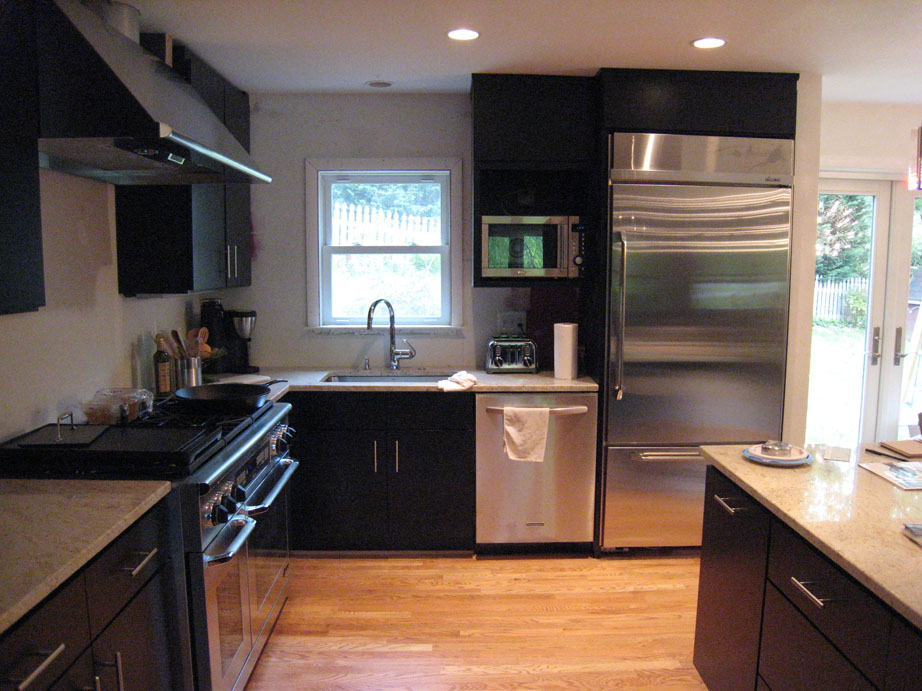 View of the dining room from the kitchen: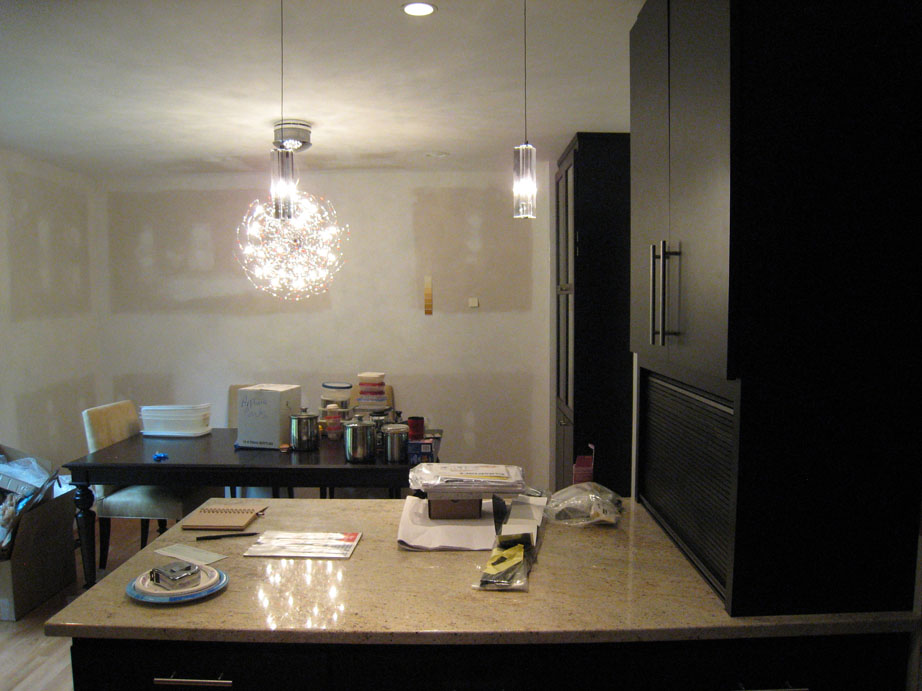 View of the living room from in front of the French doors: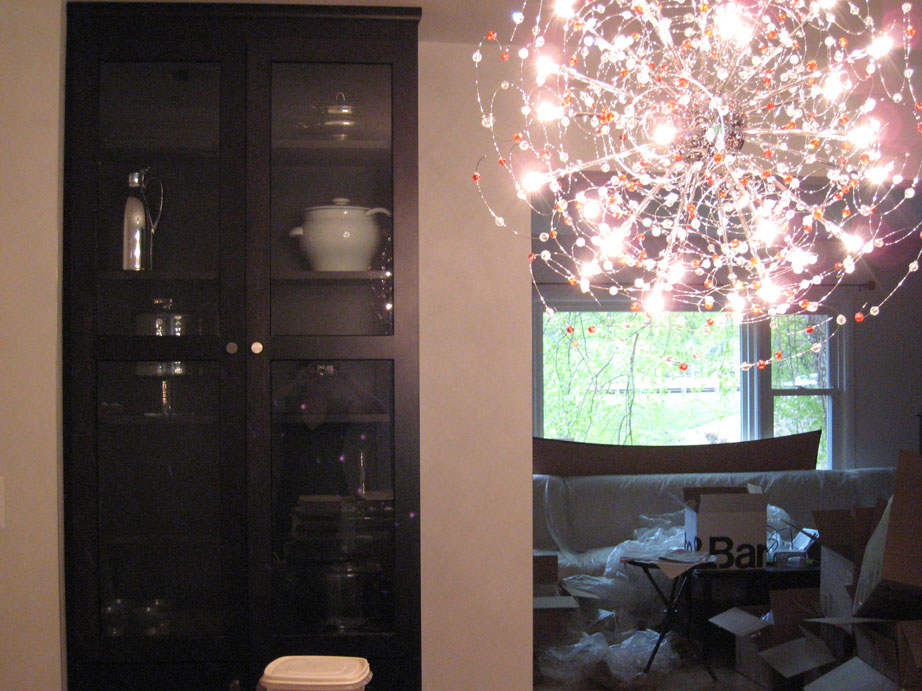 View of the kitchen from the dining room (this is what you'd see if we have you over for dinner, only it would be less messy!):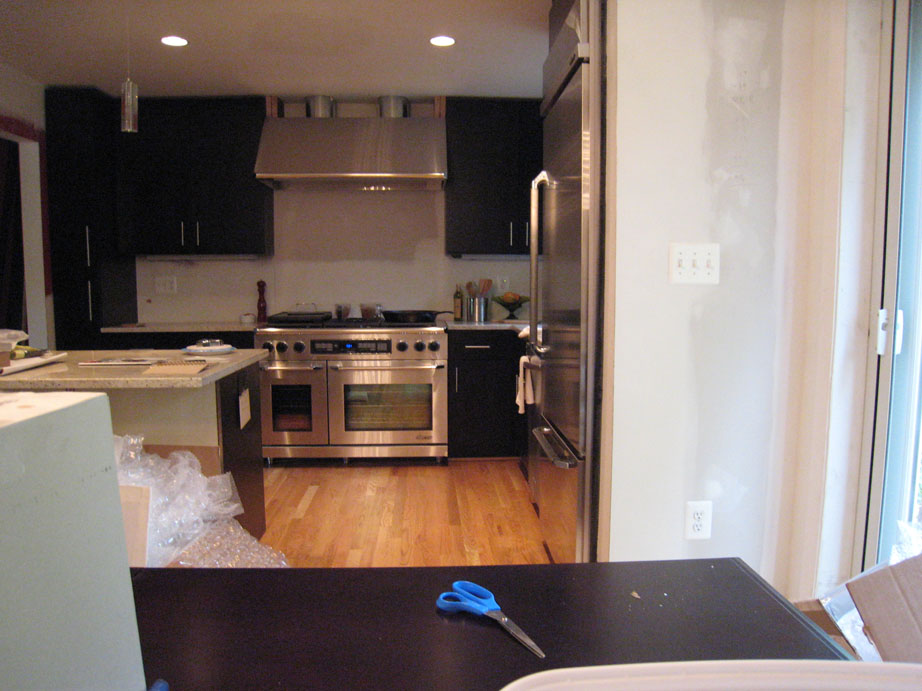 And lastly, the view from the living room into the dining room: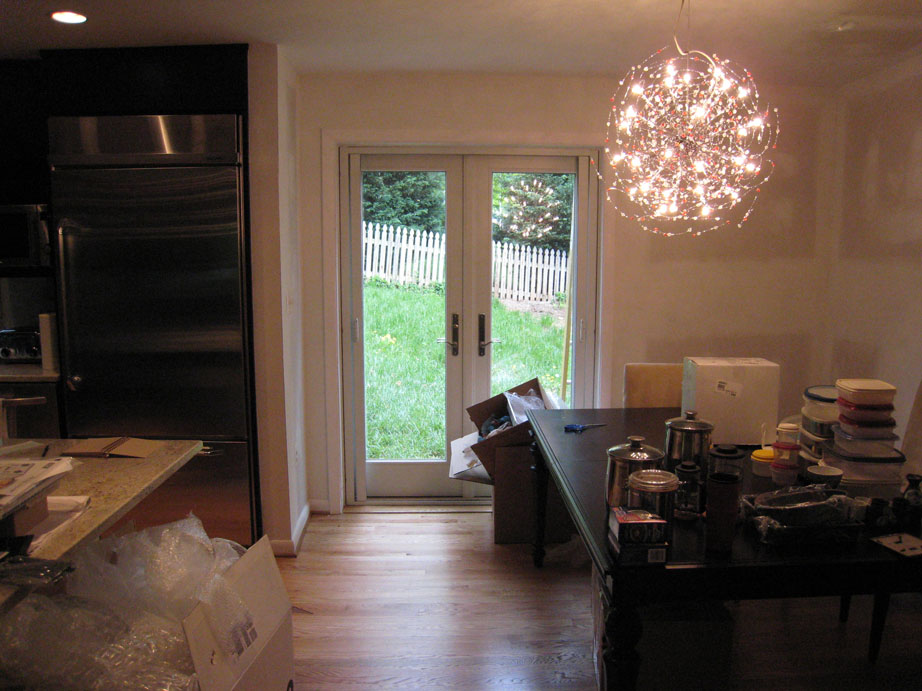 And if you know me, you'll understand how excited I am to share my beautifully organized baking drawer: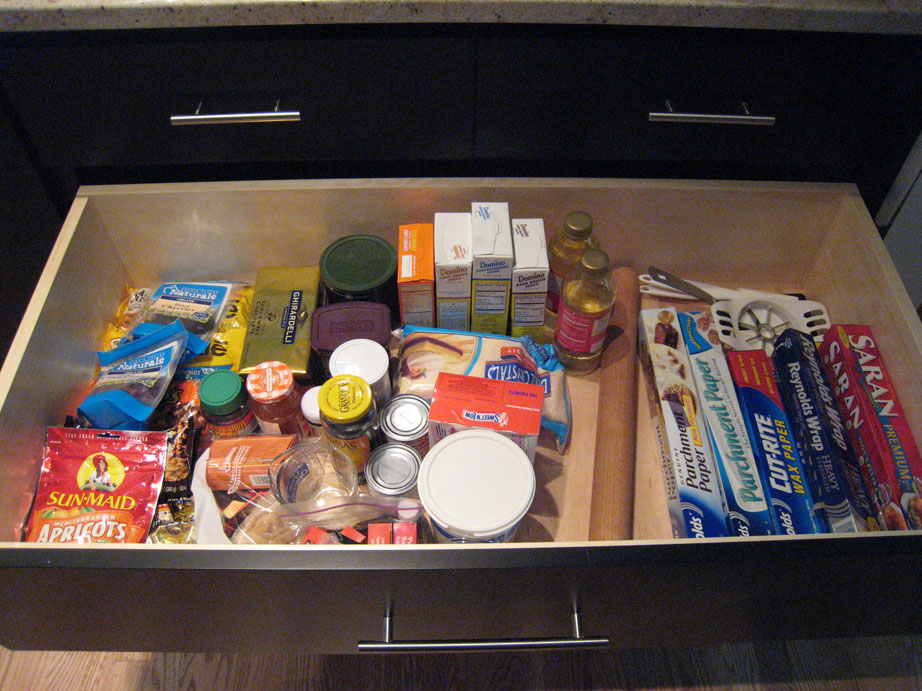 And sauce/spice cabinet: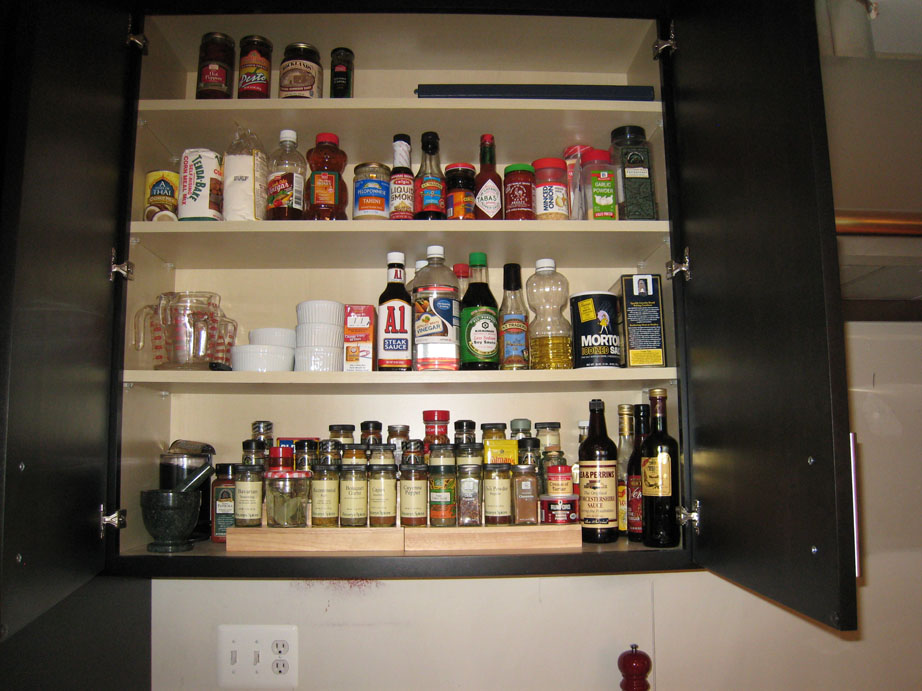 We'll see how long it lasts.
So, what's left: A set of cabinets are due sometime soon, they'll go under the peninsula. The granite back splash needs to be installed, as does the stainless steel backguard for behind the stove. A few finishing pieces on the cabinets need to be added. Lastly, painting! Hopefully painters will be here in the next week. And, budget permitting, we'd like to put in a small patio off the french doors, so we can have almost immediate access to the grill.
PS. Today Jeff noticed we have a little friend hanging out in our backyard, near where the grill and patio should go. Maybe he's hoping Jeff can grill up some veggies for him!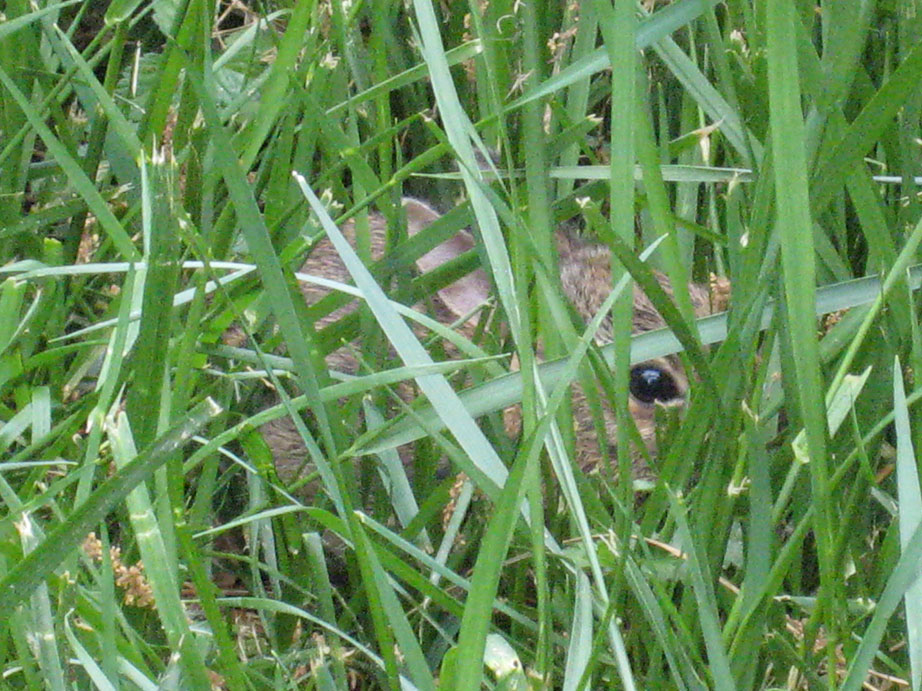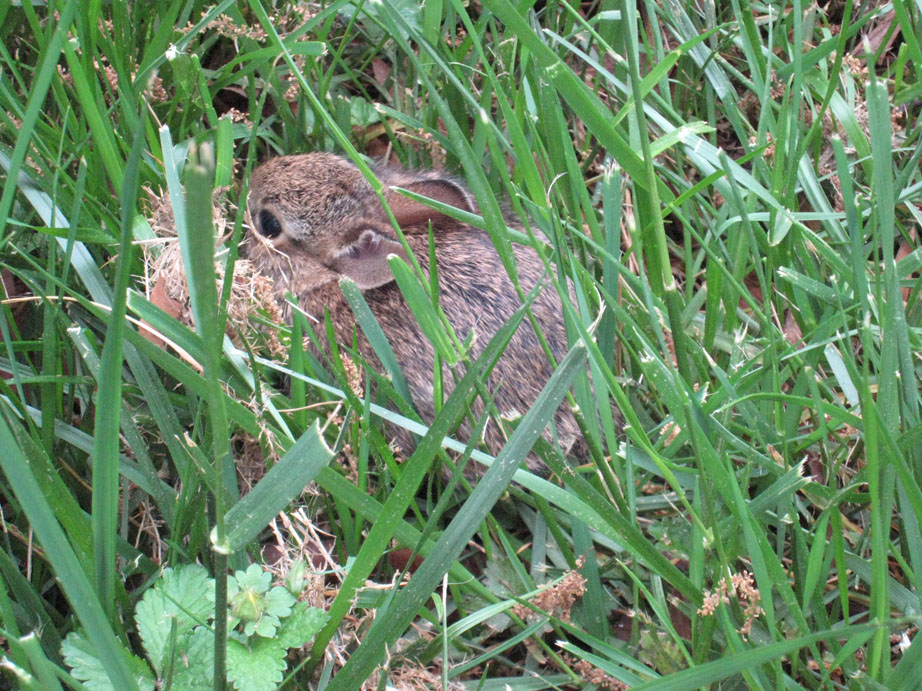 It's a baby bunny!